---
Users can filter paper and cardboard for sustainable packaging quickly and clearly according to desired properties on the new PKV website.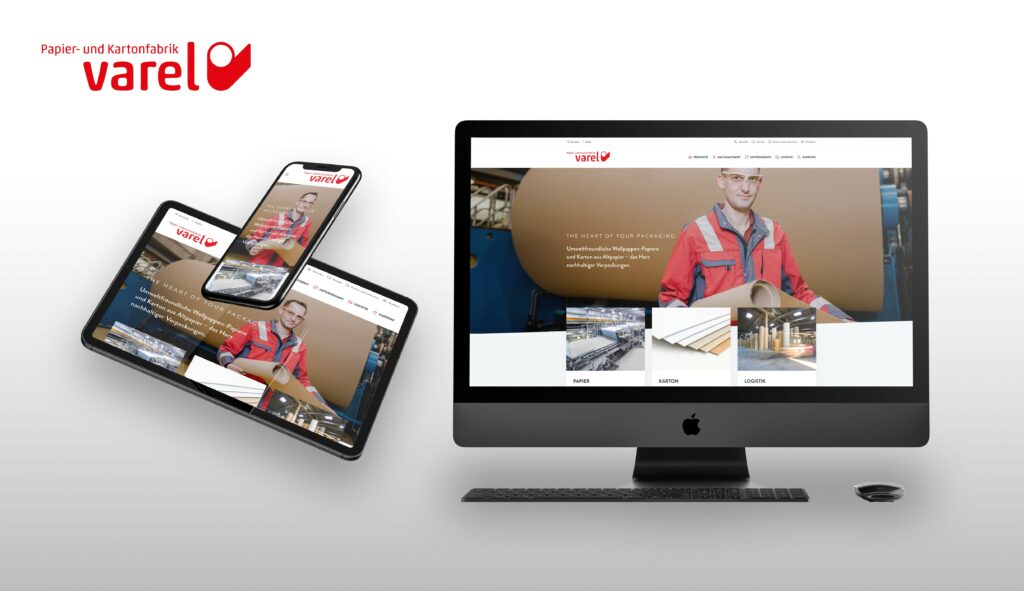 With their new website www.pkvarel.de, Papier- und Kartonfabrik Varel offers a quick way to find the right recommendation: using an online filter, the products made from recycled waste paper can be easily filtered according to the desired properties for the goods to be packaged – regardless of whether food or non-food items, printability, water-repellent properties or weight are the focus.
From the wide range of corrugated and linerboard, grey and brown board, pigmented, white coated and laminated qualities, a good recommendation is quickly found. Automatically generated PDF data sheets round off the offer – and the competent PKV sales team is available for all further questions with a click or a phone call.
The new website also ensures an appealing online experience with fast loading times, a flat navigation hierarchy and improved user guidance through animations. The site is optimized for mobile and stationary devices. Those who would like to join the team immediately after the visit will find all the important information and the entry point for direct online applications on the career portal karriere.pkvarel.de, which is also new.
---