April 24th, 2020
After rebuild: paper machine 4 started production as scheduled
---
After extensive modernization and renewal of the wire and press section, paper machine 4 has restarted on schedule.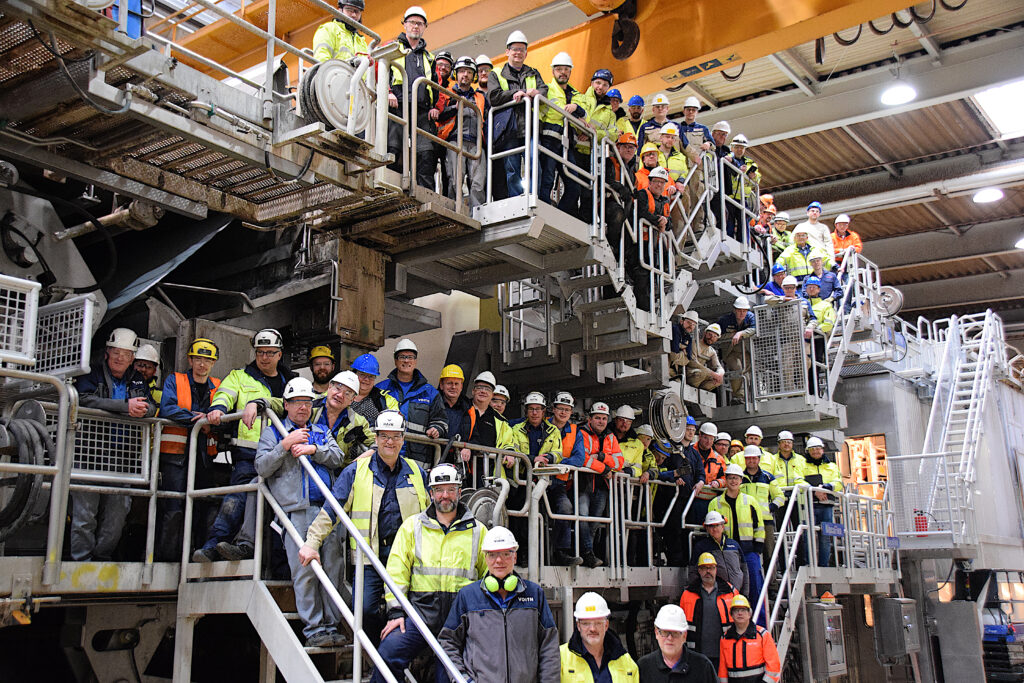 The main goals of the rebuild were to widen the web to 5.30 meters and to increase the dry content of the paper after the press section. In this way, the PKV also improves the energy efficiency of the machine. Having successfully completed the rebuild on schedule, PM4 offers a 20 percent increase in production capacity for the established Jade White Classic and Jade Kraft grades under the overall PKV permit.
The Papier- und Kartonfabrik Varel (PKV) will develop its mill to a production capacity of one million tons of corrugated board papers as well as cardboard in the coming years. The raw material for this remains – as it has since 1950 – recycled waste paper. At the same time, PKV continues to improve its energy efficiency through numerous investments. To strengthen and modernize the site, the company is currently implementing a seven-year strategy program with a total volume of around 280 million euros.
Here you can see the 35 rebuilding days (February and March 2020) in four minute time lapse:

---