November 17th, 2022
New hall built over ongoing operations
Increased plant availability, more planning reliability and a modernized working environment: PKV's cartonboard production needed a new hall for all these goals. The challenge: to build this replacement on site without paralyzing production. Now the project has been successfully completed.
---
The new hall enables improved workflows in waste paper pulping with a new hall crane, a new dump chest provides intermediate storage capacity on the way to the board machines, and at the same time the equipment in stock preparation has received a modern process control system for improved control. All during ongoing operations, including new pile foundations in the fall of 2020 and construction of the new hall in and above the existing building. This was followed by demolition of the old hall in the course of 2021 and finally, this year, among other things, commissioning of the new dump chest and various other systems.
"With considerably increased process stability, it is now possible under improved conditions for the plant operators to supply the board machines as continuously with pulp of the desired quality as we envisage" says the head of board production, Kaj-Ole Wichmann, summarizing the result of the now successfully completed project.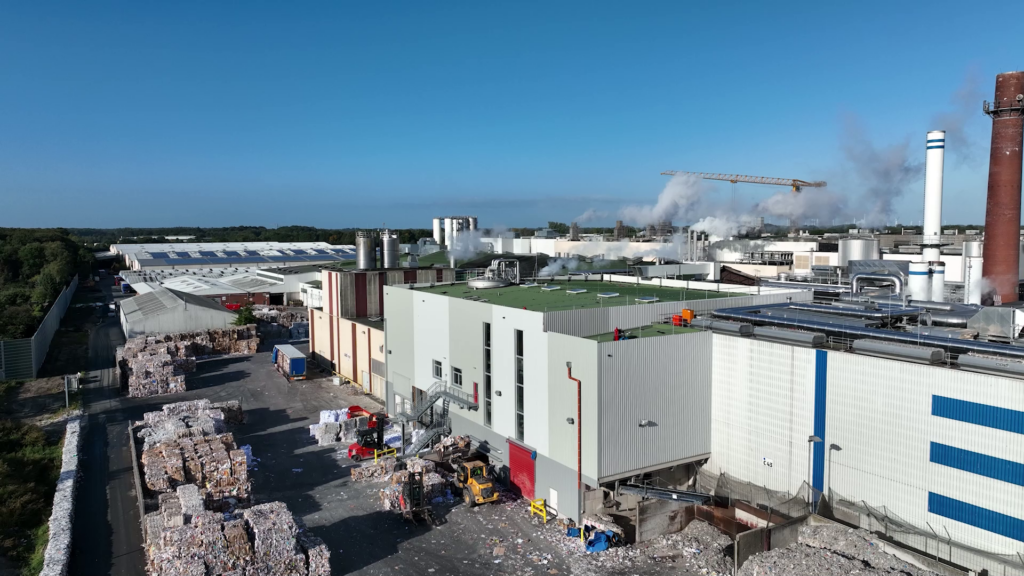 ---