February 7th, 2020
Donation: 2,500 euros for rescue dog team
---
Volunteer teams regularly support emergency services with rescue dogs in the search for missing persons – in Friesland and Wilhelmshaven since 1986. This valuable work is supported by Papier- und Kartonfabrik Varel with this year's major annual donation.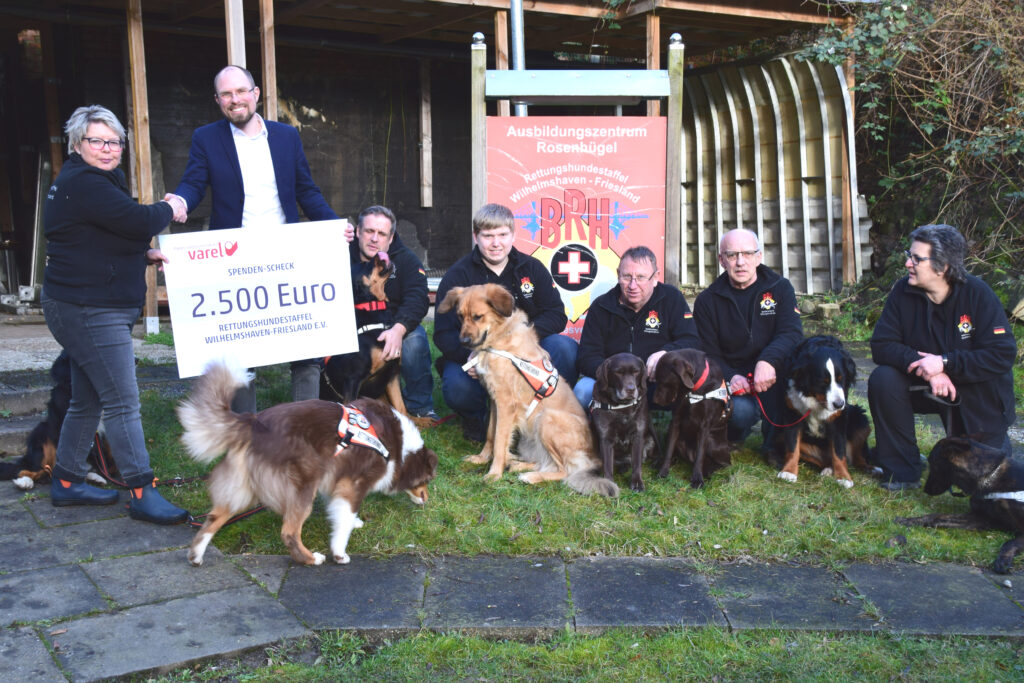 The donation contributes to the fact that the rescue dog squadron Wilhelmshaven-Friesland e.V. can use a new emergency vehicle for humans and dogs. The vehicle is equipped with radio and modern digital map technology and can thus optimally support the teams during operations. The rescue dog team can be alerted at any time by the control centres for search missions for missing people. It is mainly requested for area searches for dementia patients, suicidal persons, children, accident victims in shock and for rubble searches. This work requires a lot of voluntary commitment: the training of man and dog alone until the team is ready for action takes at least two years.
PKV supports charitable projects for safe, healthy and social coexistence at its location, in particular through a major annual donation. This corresponds to our self-image as a family-owned, medium-sized company with the highest standards of occupational safety and environmental protection.
---