September 16th, 2022
Climate-friendly: PKV considers investment in new plant for ultra-light paper in Wilhelmshaven
---
PKV has entered into intensive preliminary planning for an additional site in Wilhelmshaven, where light and ultra-light corrugated board papers for more climate-friendly packaging could be produced. At the same time, this location would offer all the opportunities for CO2-neutral and maximum resource-saving production.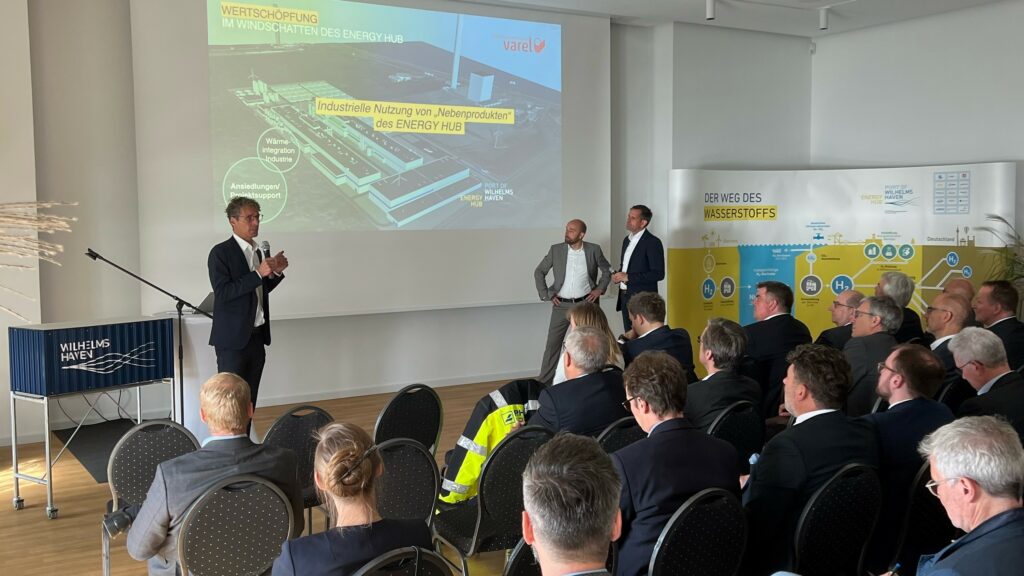 The preliminary planning currently underway at Papier- und Kartonfabrik Varel (PKV) is intended to create the basis for a later investment decision. An additional production line for very light papers based on recovered paper is being examined in order to be able to supply the German and international corrugated board industry with these papers. The favoured location is in Wilhelmshaven on the site of the decommissioned Uniper coal-fired power plant. PKV is in intensive talks with the Uniper Group about this.
In recent years, the demand for sustainable packaging material has grown strongly. Ultra-light packaging papers from 60 g/m2 are an important prerequisite for next-generation fibre-based packaging, with a minimal carbon footprint and optimised use of resources. "We are focusing on green growth. With new, very lightweight products, we could contribute even more to further reducing CO2 emissions in the production and use of corrugated board – this would be a perfect addition to our already very broad product range," says PKV shareholder Kristian Evers.
The current status of preliminary considerations is a plant that could produce 600,000 tonnes of corrugated board base paper annually. At the same time, PKV could work towards climate-neutral production at the Wilhelmshaven site right from the start. The wind and solar power potentially available there, as well as green hydrogen, offer a wide range of possibilities for a flexible, CO2-neutral energy supply. A modern plant at this location should be embedded in an overall energy concept right from the start in order to become an active participant in the energy transition through clever networking (sector coupling) of green energy types, waste heat and water. In this context, the PKV, as part of the Energy Hub Port of Wilhelmshaven, is scientifically accompanied by the Fraunhofer Institute for Surface Engineering and Thin Films IST in Braunschweig.
"Our preliminary plans are also a commitment to our region," says Kristian Evers. "We are firmly convinced of its future viability, also as an energy and logistics hub." Nevertheless, in the current political and economic situation, such investment decisions cannot be made lightly. The current plan is to decide on implementation in the first half of 2023 after intensive preliminary planning. Such an additional paper machine could then start production in 2026 at the earliest.
---